Adjoin's 40th Anniversary Event
07/27/2023 06:00 PM - 08/01/2023 09:00 PM PT
Location
Paradise Point Resort & Spa
1404 Vacation Rd
San Diego, CA 92109
Room Number: Mission Bay Room

Description
Get ready to ignite possibilities! Adjoin is thrilled to announce their upcoming 40th Anniversary Event on July 27th at the stunning Paradise Point Resort at the Mission Bay Hotel. This event is set to be an unforgettable celebration of Adjoin's unwavering commitment to creating a sense of belonging for individuals with disabilities and veteran families who are at risk of homelessness for the past 40 years.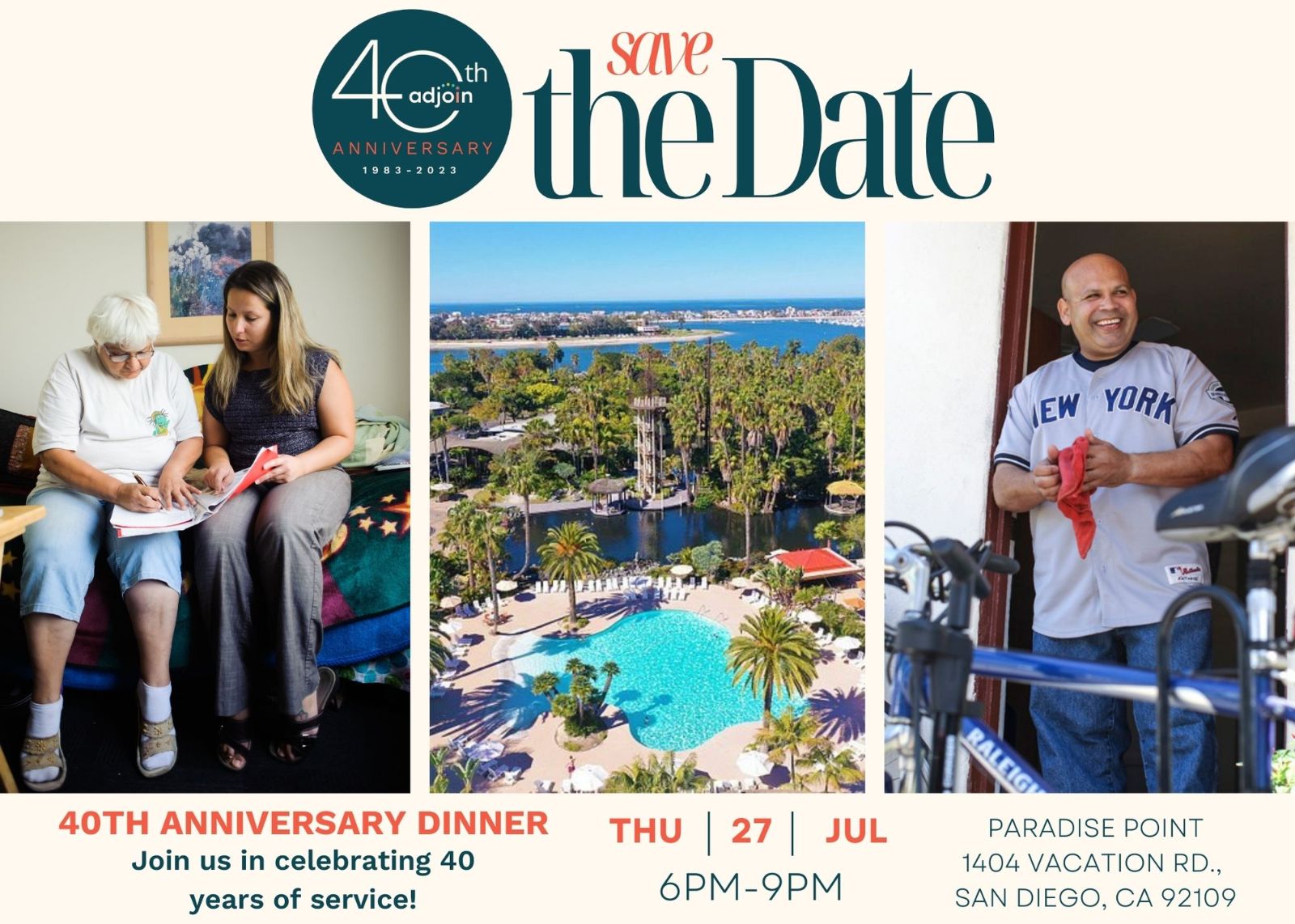 But to make it truly spectacular, Adjoin needs your help as a sponsor! Join the community members, supporters, and partners who are coming together to mark this momentous occasion and create limitless pathways for individuals and families in our community.
Don't miss this opportunity to make a significant impact on Adjoin's mission while enjoying an evening of inspiration and celebration. Get in touch with the Adjoin Team today at impact@adjoin.org to learn more about becoming a sponsor for the event or simply complete the form on their website.
Let's make this a night to remember and ignite possibilities for all those in need!